Frogmore Creek Cuveé Cask Release
Whisky 100ml
In collaboration with the fine folk at Tasmania's Frogmore Creek Wines, this bright gold limited-release is bursting with summer vibrance. Coming into its own in French oak barrels that have played host to Frogmore Creek's reserve Sparkling Cuvée, it's filled with sweet honey, orange blossoms and roses on the nose and alive with the zip and zest of lemon and oak on the finish.
A whisky that sings with orange oil, lemon drops, almonds and toast — it's a delightful taste of lightweight luxury.
Tasting Notes
Nose
Apricot and Peach, clean oak, Vanilla Sponge Cake, Apple and Rhubarb Crumble.
Palate
Stone Fruits, Peach, Vanilla, Apple Cake and Almonds.
Finish
Peach and Vanilla Custard, French Oak.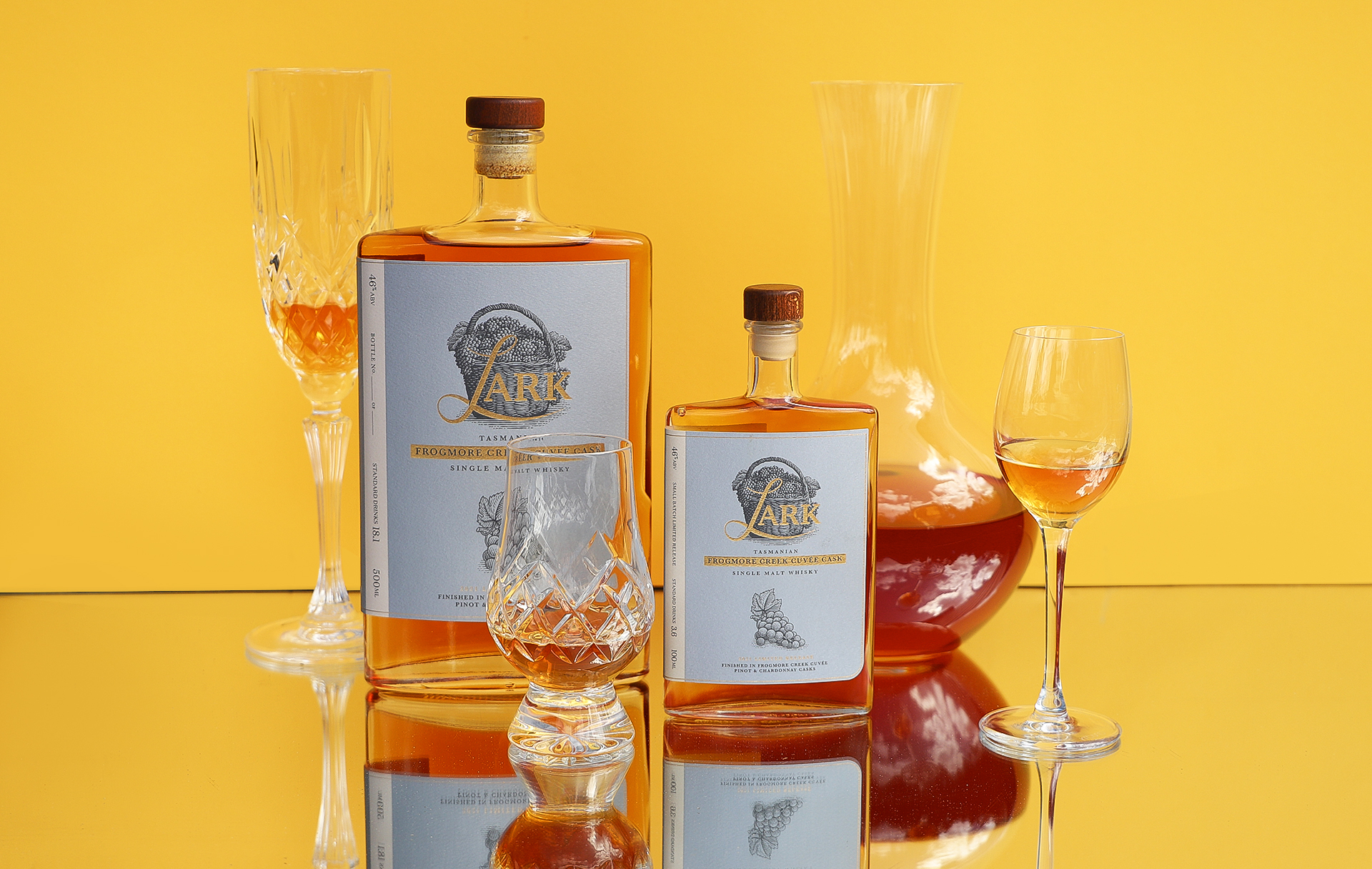 The perfect soirée guest.
Bursting with summer vibrance, this bright gold single malt whisky is finished in Tasmania's Frogmore Creek Sparkling Cuveé casks. The perfect tipple to ring in the New Year.