
Muscat Cask Finish II
Whisky 500ml/100ml
The successor to one of our most celebrated and award-winning releases to date, our latest Muscat finish is a lavish and indulgent dram. Lark's Head Distiller, Chris Thomson, hand selected the finest Muscat casks from Seppeltsfield Winery, to finish out this rich whisky. A moment of syrup and toffee pecan magic.
Easily mistaken for ice cream topping, or a fine Tasmanian fig paste, with creamy mocha on the palate, and a long chocolate orange finish. Best served with friends after dinner.
Tasting Notes
Nose
Buttery raisin toast floats into spiced citrus and cocoa.
Palate
Cloying figs arrive, followed by golden syrup dumplings and creamy mocha.
Finish
A long orange chocolate finish with coffee and pecan.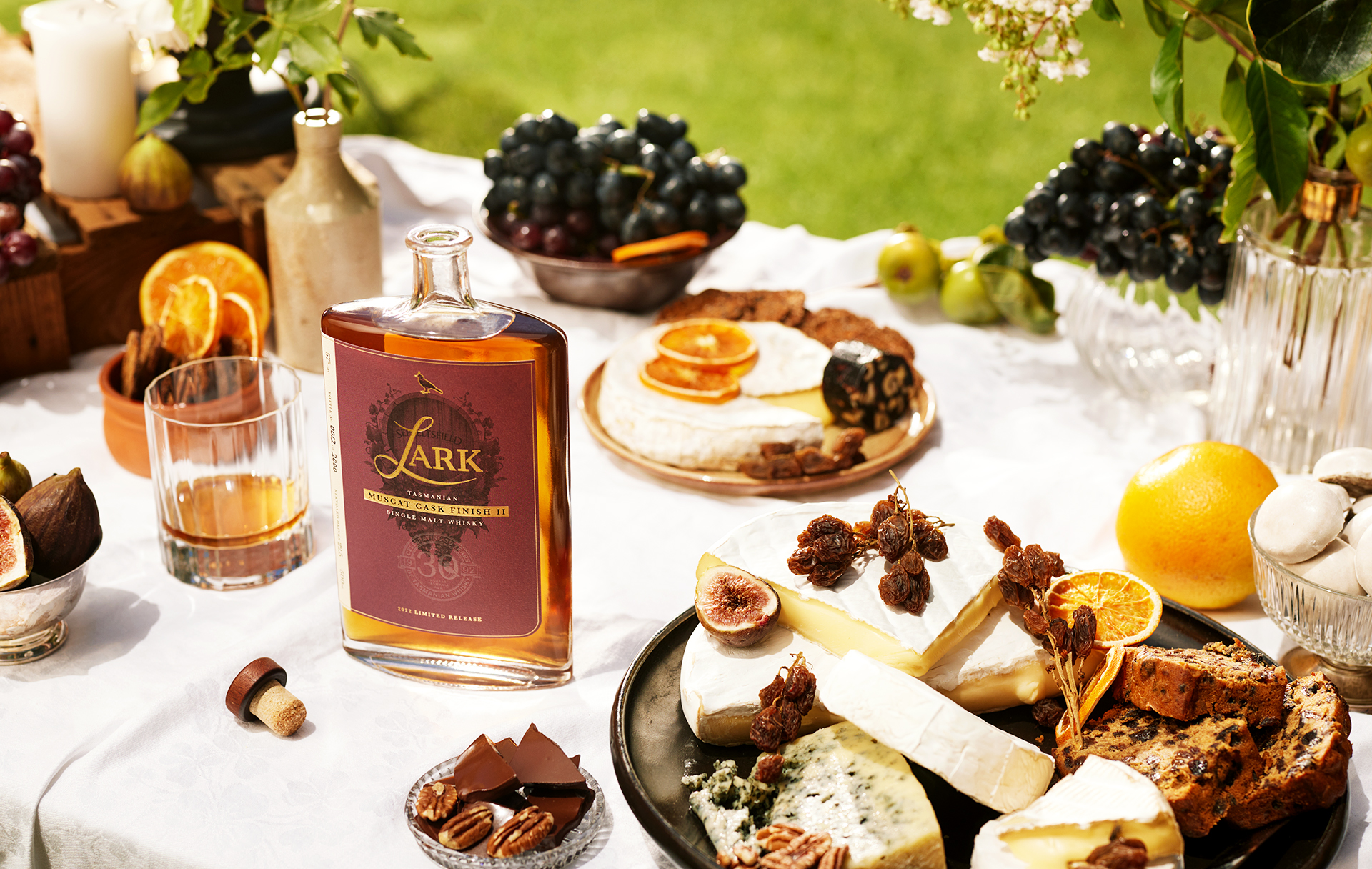 A moment of syrup, figs and toffee pecan
An elegant digestif, made to enjoy with friends after a dinner party.