
Wolf Release V Boilermaker Bundle
gift pack
Only 100x LARK + Wolf of the Willows Boilermaker Bundles are available.

This pack includes:
1x 100ml Wolf Release V
1x 440ml Wolf of the Willows + LARK Barrel Aged Imperial JSP V
1x LARK Branded Beer Glass
1x LARK Branded Glencairn Glass

Our infamous beer and whisky swap is back with a big, bad experience reserved only for the bold. The fifth year of a shared vision between The House of LARK and Victoria's Wolf of the Willows brewery, to handcraft modern tipples, resulting in a single malt growling with character. 

Molten mocha pours through a roasted malt-soaked core, lifted with fresh hops steeped from the brooding Wolf of the Willows JSP casks, balanced with our tropical fruit driven single malt. A beast of a release for whisky and beer lovers alike, best enjoyed under a full moon.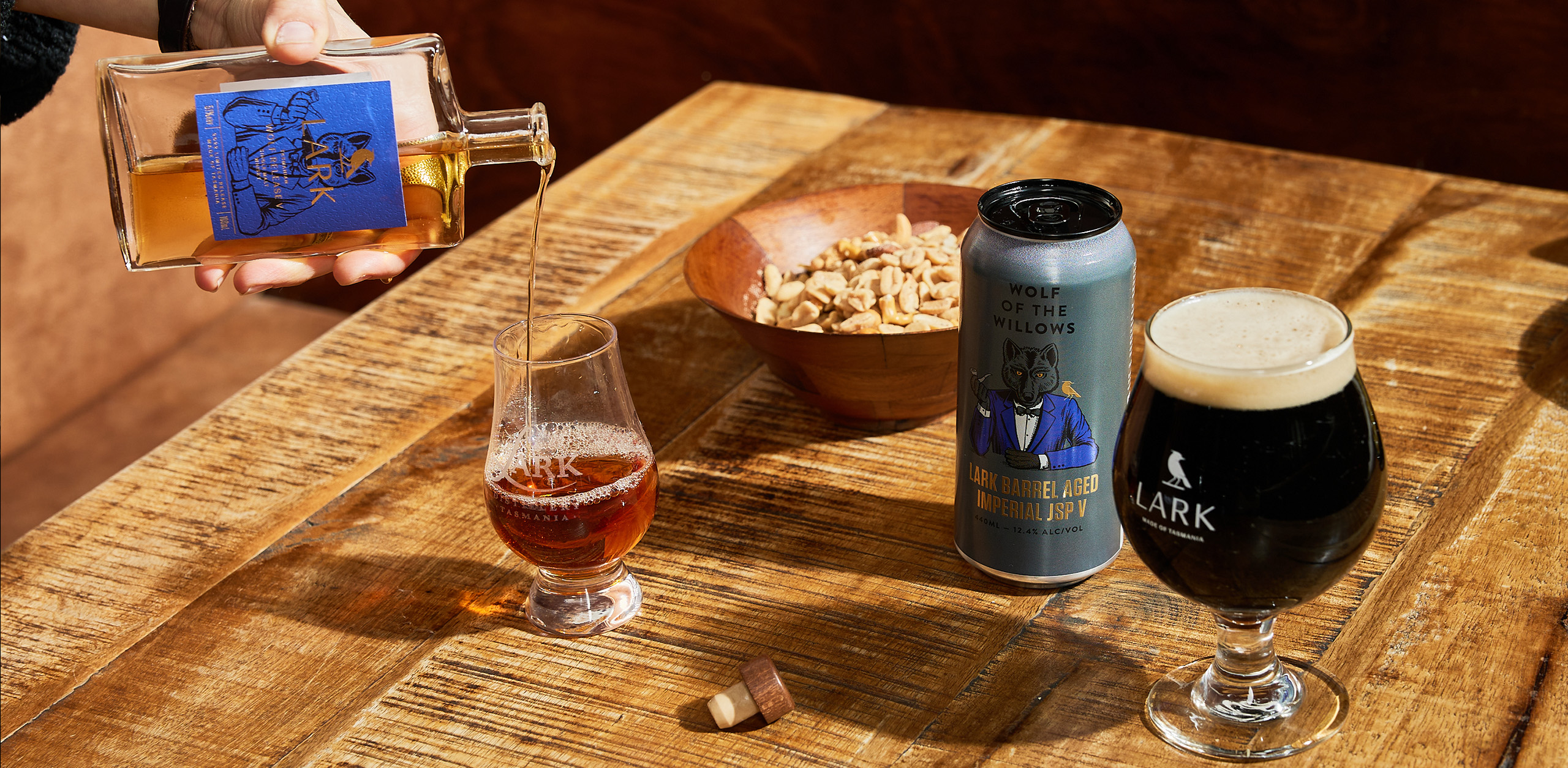 A collaboration of distinction
The fifth year of a shared vision between The House of LARK and Victoria's Wolf
We send them whisky casks, they age their Johnny Smoke Porter in them and we then use them to finish this beast of a release. These limited releases are like no other. Get yourself a bottle before they're gone for good