Journal
Lark Distilling Co. Nominated For Best Whisky Producer Of The Year
14/05/ 2021
Lark's Distilling Co. Nominated For Best Whisky Producer Of The Year
When it comes to the best whisky in the world, experts agree Lark Whisky is in the top four. In 2020, the illustrious International Whiskey and Spirits Competition nominated Lark Distilling Co. as one of just four candidates for the Worldwide Whisky Producer Of The Year, the only distillery in Tasmania to be shortlisted.
What Is The International Whiskey and Spirits Competition?
Some call it the Olympics for whisky distillers. Started in 2010, it calls itself, "the world's most-followed whisky competition," with the goal to, "bring the best whiskies from around the world to be tasted and rated…" Since 2015, Lark is one of the few distilleries in Tasmania raking in the gold, silver and bronze medals for its Tasmanian whisky every year.
How Is The Best Whisky Distiller Judged?
An esteemed panel of experts from over 30 countries blind-taste hundreds of spirits from the best single malt whisky to the best gin, one by one. They later discuss their findings with the other panellists, and all the best whisky scoring a 90 and over are then re-assessed by the judges to ensure their findings are accurate.
Of All The Distilleries In Tasmania
While Lark Distilling Co. wasn't surprised to be nominated for the Whisky Producer Of The Year award, we were certainly honoured and humbled.
"This means a tremendous amount to myself and Lyn as we started Lark Distillery with only a dream to see if we could make a world-class Tasmanian whisky"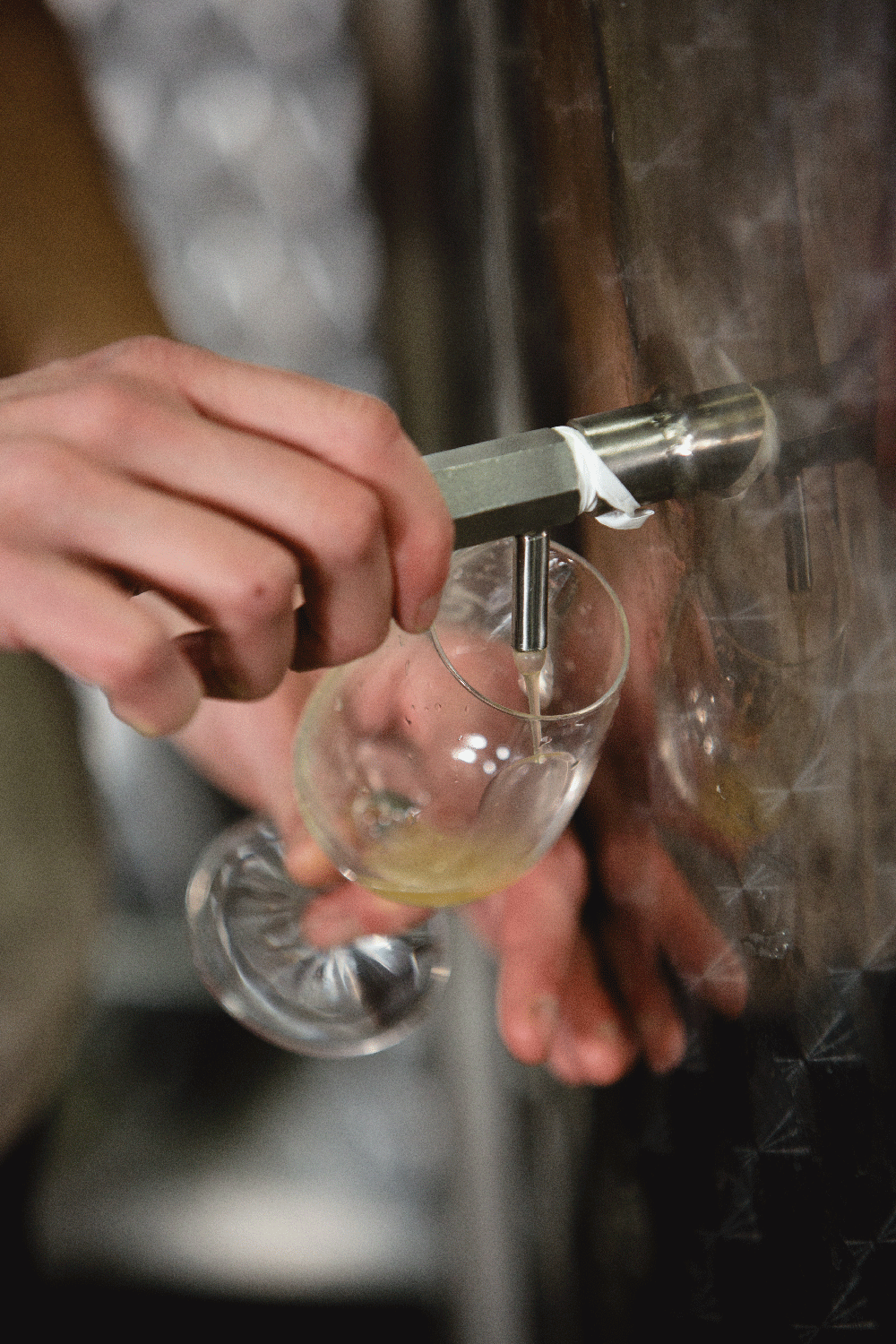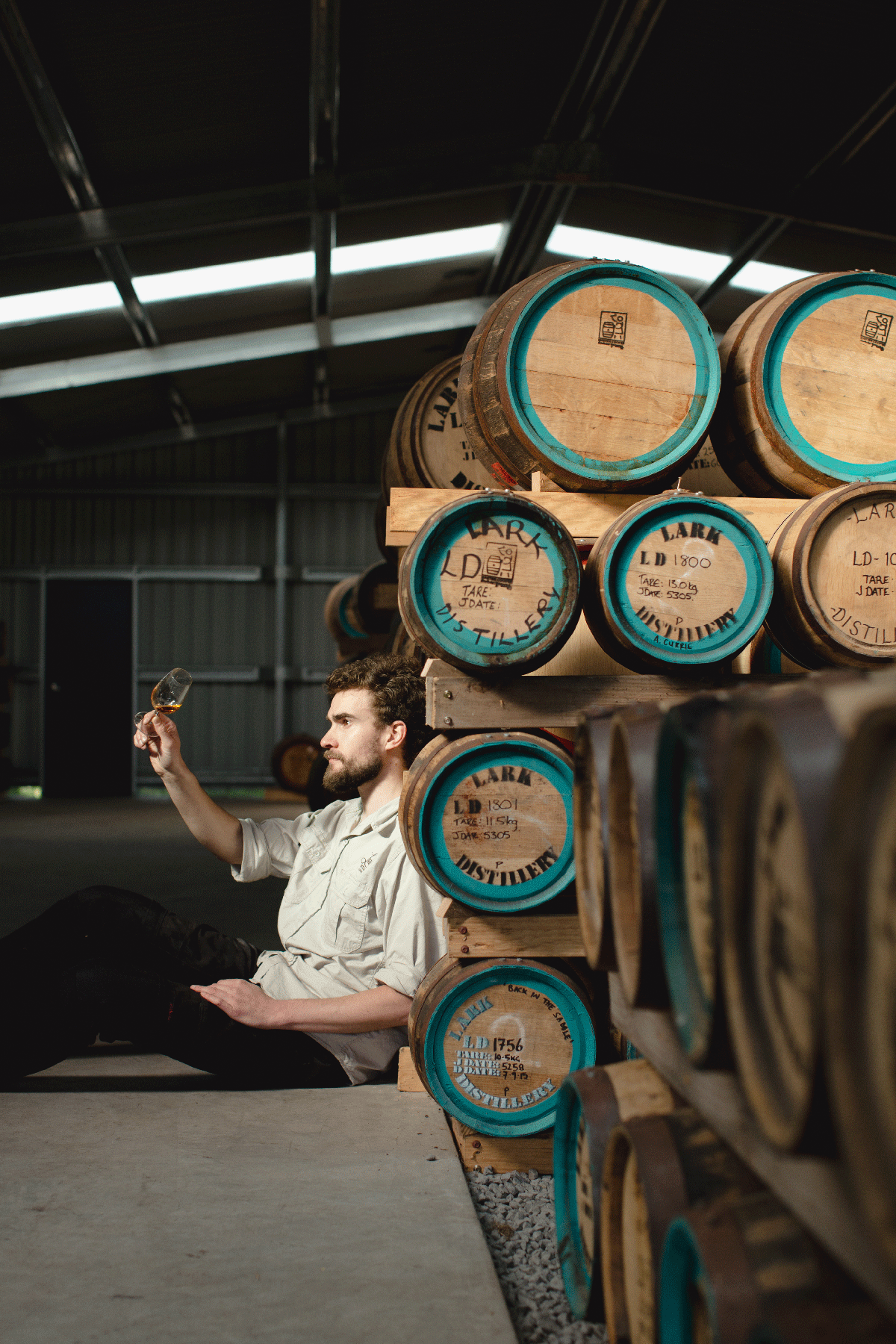 It's Not Just About Being The World's Best Whisky Distiller
While there's no greater honour, every year Lark brings home numerous best whisky awards for best single malt whisky and their other Tasmanian whiskies—and 2020 is no exception. In fact, Lark took home a record number of accolades, including two gold medals awarded for Lark Muscat Cask Single Malt, earning its highest-ever 96 points out of 100, and our Sherry Matured Single Cask tallying up 95 points.
On top of the golds, Lark was awarded three silver medals for Lark Cask Strength 58%, Single Malt Whisky (93 points), Lark Classic Cask 43%, and Lark's most recent blended malt whisky SYMPHONY No.1 (90 points).
You can count us amongst the best gin distilleries in Tasmania. While competition is fierce, Lark continues to impress with all of their fine spirits—including gin. Our popular gin distillery, Forty Spotted, was given a silver medal for its Forty Spotted Classic Gin (91 points) and a bronze medal for its Forty Spotted Citrus Gin (89 points).
An Enduring Legacy Of Tasmanian Whisky
While Lark has had nearly 30 years to craft the best whisky in Tasmania and earn its spot as one of the best distilleries in Tasmania, every award still feels like the first. "It is an incredible achievement for a little distillery at the bottom of the world to step onto the global stage and bring home two golds, five silvers and the coveted nomination for Worldwide Whisky Producer of the Year," said Lark Distilling Co. Managing Director Geoff Bainbridge.
While Lark shows no signs of slowing down, from its Legacy limited release to unveiling new opportunities for whisky lovers to invest, there are many more awards to come; we'll bet a bottle on it.