HOST AN EVENT AT GIN (BAR)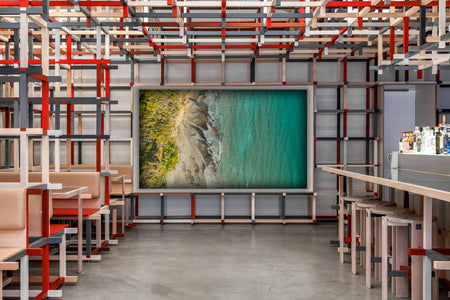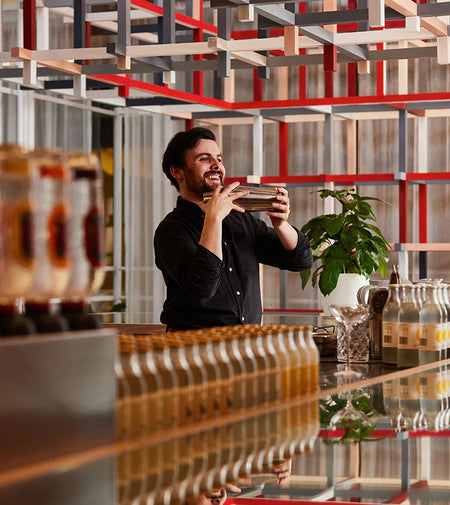 GIB BAR EVENT INFORMATION
Meet Gin(bar): A modern space with an emphasis on premium, quality products and hand-crafted cocktails. A completely unique Tasmanian experience from start to finish, Gin(bar) offers locals and visitors the opportunity to experience Tasmanian gin like never before.

Used for special gin workshops throughout the day, the bar carries the full Forty Spotted Gin range as well as an exceptional selection of rare and hard-to-find gins from Tasmania and beyond.
With a focus on seasonal, locally sourced native and indigenous ingredients, Gin(bar) features an inventive drinks list showcasing the full Forty Spotted Gin range.
Gin(bar) is open Friday and Saturday from 5pm and is available for functions seven days. A versatile space that is suitable for functions and events for up to 50 people.
A completely unique Tasmanian experience from
Meet Gin(bar): A modern space with an emphasis on premium, quality products and hand-crafted cocktails. A completely unique Tasmanian experience from start to finish, Gin(bar) offers locals and visitors the opportunity to experience Tasmanian gin like never before.

Used for special gin workshops throughout the day, the bar carries the full Forty Spotted Gin range as well as an exceptional selection of rare and hard-to-find gins from Tasmania and beyond.

With a focus on seasonal, locally sourced native and indigenous ingredients, Gin(bar) features an inventive drinks list showcasing the full Forty Spotted Gin range.

Gin(bar) is open Friday and Saturday from 5pm and is available for functions seven days. A versatile space that is suitable for functions and events for up to 50 people.

To enquire about event options please follow the link below to make an enquiry.

Gin (Bar) Overview
50 Cocktail
30 Seated

CONTACT US
CONTACT US