HOST AN EVENT AT PONTVILLE DISTILLERY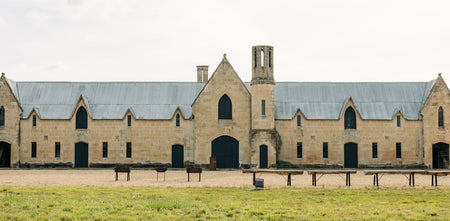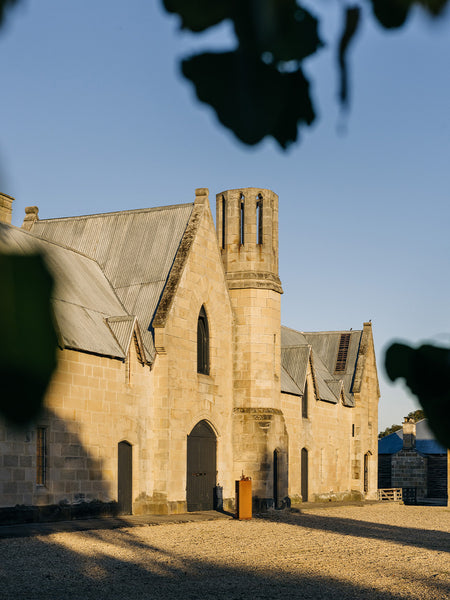 PONTVILLE DISTILLERY EVENT INFORMATION
Thirty minutes north of Hobart, the iconic home of Australia's oldest single malt whisky resides in buildings that date back to the early 1800s. Set amongst these meticulously restored historical buildings is Tasmania's only working whisky village the only distillery in Tasmania to have its own on-site working cooperage. A visit to Lark Distillery is an immersive and unforgettable whisky experience like no other with something for everyone.
Take a tour of the distillery and cooperage and discover the magic of distillation, join us in the cellar door for a tasting and sample Lark whisky or Forty Spotted gin, make a memory to last a lifetime blending your own distinct bottle of single malt whisky or just come and wander the historical property and be inspired by the beauty of the landscape and the architecture.

Open Wednesday - Sunday from 11am, the new Lark Distillery is an unmissable experience for
whisky lovers and history buffs and is also the perfect place for a luxurious and unforgettable wedding, event, function, or conference.
The Tasting Room is a rustic colonial shearing shed and granary, which has now been refurbished with a fireplace, two bars, and flexible seating. The space can accommodate up
to 40 people seated for private events and functions.
Pontville does not have a working kitchen; however, we have partnerships with some of Tasmania's leading caterers who can provide a variety of options depending on your needs and budget. We can provide our recommendations and make the introduction, or we
can arrange the catering for you. 
The ample acreage is available for large scale activations and corporate events with installation managed by the client. For use of the site and associated fees please enquire.
LARK PONTVILLE DISTILLERY
Thirty minutes north of Hobart, the iconic home of Australia's oldest single malt whisky resides in buildings that date back to the early 1800s. Set amongst these meticulously restored historical buildings is Tasmania's only working whisky village the only distillery in Tasmania to have its own on-site working cooperage.

A visit to Lark Distillery is an immersive and unforgettable whisky experience like no other with something for everyone. Take a tour of the distillery and cooperage and discover the magic of distillation, join us in the cellar door for a tasting and sample Lark whisky or Forty Spotted gin, make a memory to last a lifetime blending your own distinct bottle of single malt whisky or just come and wander the historical property and be inspired by the beauty of the landscape and the architecture.

Whether you're organising a corporate group, cocktail event, or special occasion, we want everyone who comes to enjoy Tasmanian Hospitality and have a memorable experience.

To make an enquiry for your next event or for private hire please follow the link below to share your enquiry. For group bookings up to 10 guests please contact your chosen venue directly.

Pontville Distillery Overview
100 Cocktail
40 Seated
40 Acres

Contact Us
Contact Us