Whisky Stall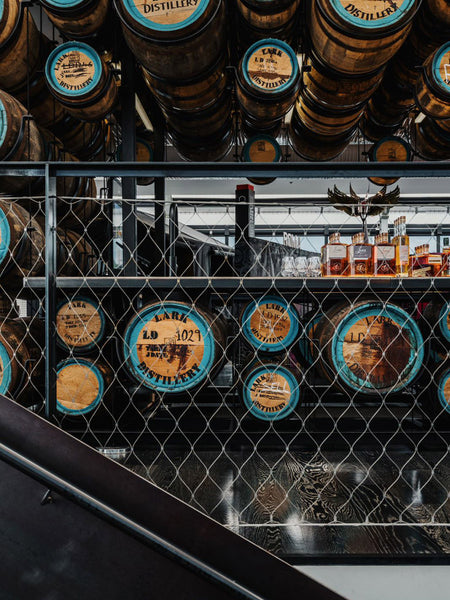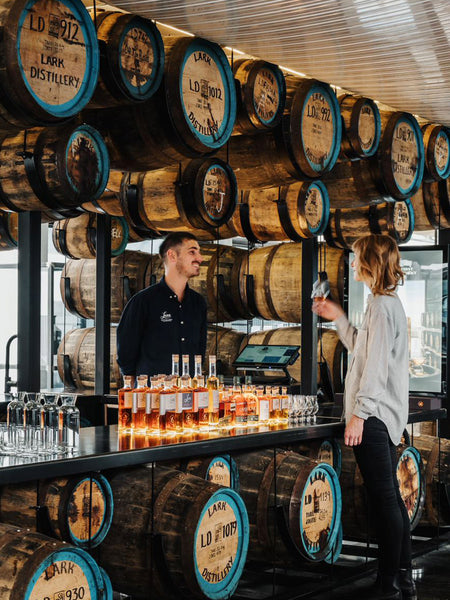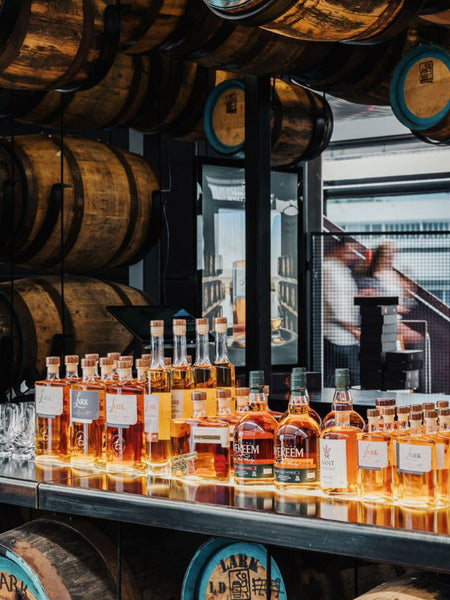 Brooke Street Information
Located in a four-storey floating pier on the Hobart waterfront, our whisky stall at Brooke St. Pier is the perfect place to enjoy our Whisky, with picturesque views across the River Derwent.
Try our full range of spirits by the measure, or enjoy a guided tasting by our experienced staff members. Our spirits are also available for purchase by the bottle in a range of sizes to take home.

Taste the Lark Experience
Try unique limited release whiskies alongside our core range of products, all bottled and labelled by hand in the heart of the Coal River Valley. Bold, wild, and distinctive, our whiskies are a true reflection of the Tasmanian landscape and the pioneering spirit of our makers.


Guided Tastings
Try unique limited release whiskies alongside our core range of products, all bottled and labelled by hand in the heart of the Coal River Valley. Bold, wild, and distinctive, our whiskies are a true reflection of the Tasmanian landscape and the pioneering spirit of our makers.
Location
12 Franklin Wharf, Hobart, Tasmania
Hours
Mona Ferry Days - 2-6pm
12 Franklin Wharf, Hobart, Tasmania
Located in a four-storey floating pier with picturesque views across the River Derwent, our whisky stall at Brooke St. Pier is located at the entry to the Mona Ferry. Perfectly situated for a quick tasting or to grab a bottle on the go when heading to or from Mona, or as a break from a day exploring Hobart's waterfront. Our whisky stall on Brooke St Pier offers a curated selection of Lark whiskies and is a great introduction to the stories and the products behind this iconic Tasmanian whisky brand.
Get directions
Get directions
Discover Lark in a new light
EXPERIENCE ONE OF OUR VENUES