Gin(bar) by Forty Spotted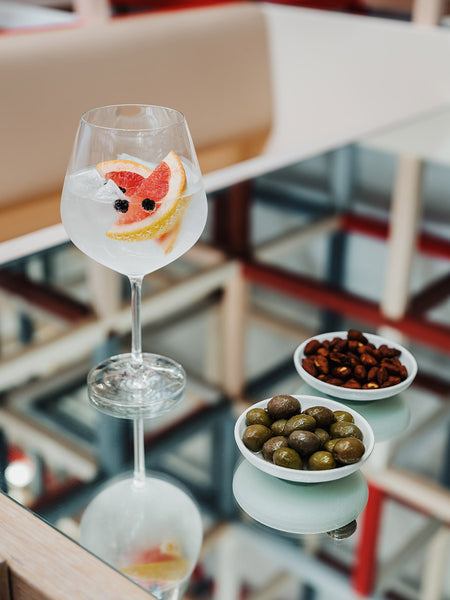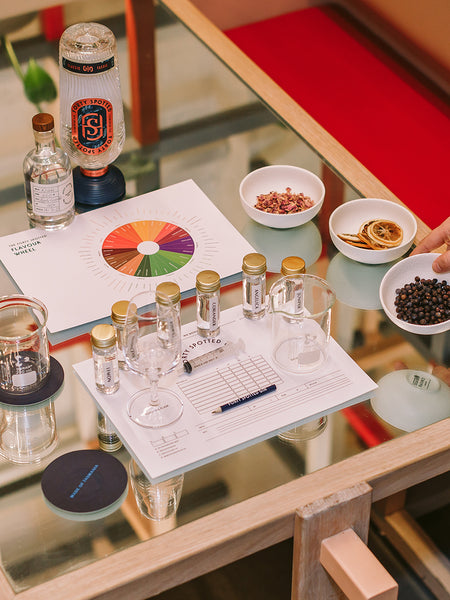 In the heart of Tasmania
A completely unique Tasmanian experience from start to finish, Gin(bar) offers locals and visitors the opportunity to experience Tasmanian gin like never before.

Used for special gin blending workshops and cocktail classes throughout the day, the bar carries the full Forty Spotted Gin range as well as an exceptional selection of rare and hard-to-find gins from Tasmania and beyond, plus an exclusive range of unique and experimental Forty Spotted products available only at the venue.

BAR OPENING HOURS:
5-11pm Friday - Saturday
MAKE A BOOKING
MAKE A BOOKING
Gin Blending Class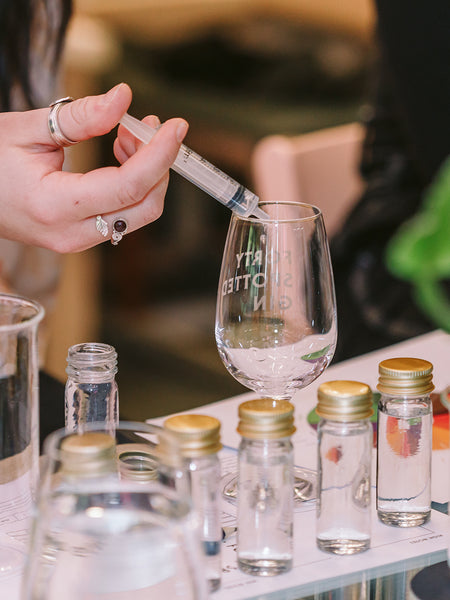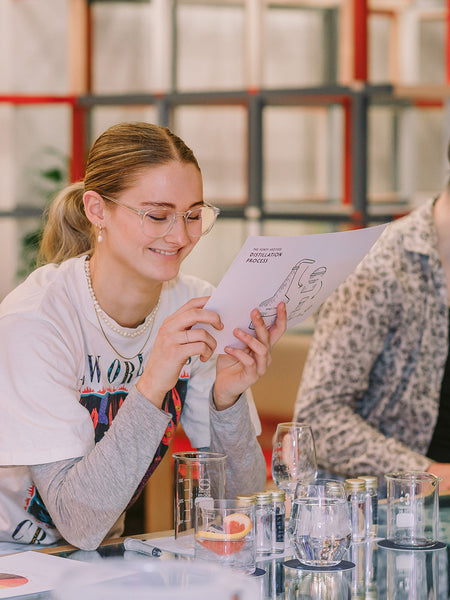 BLEND AND TAKE HOME YOUR OWN BOTTLE OF GIN
Our 2-hour gin blending masterclasses gives guests an exciting, first-hand look behind the process of crafting premium native gin. Explore the sensory world of botanicals, drinks some delicious gin, and learn to blend aromas and flavours under the close guidance of our Forty Spotted Gin Professors. And the best bit? Each guest will walk away with their own little piece of Tasmania: a bespoke uniquely blended bottle of Tasmanian gin.

The Gin Blending Experience costs $99/person, is offered Thursday to Saturday and can be booked through the reservations button below.
FIND OUT MORE
FIND OUT MORE
Discover Lark in a new light
EXPERIENCE ONE OF OUR VENUES
Recommended Products
Start your Gin journey
Gin bar Hobart
You'll find that many Hobart restaurants will offer a selection of Tasmanian gin, but for the best experience, you should visit a dedicated gin bar. When you go to a gin bar in Hobart, you'll have access to an outstanding gin infused with all types of fruit and other botanicals.

What is the best bar in Hobart?
If you're interested in a cocktail bar, then visiting our gin bar in Hobart should be high on your list. Hobart is a vibrant city, and you can find the right bar to fit in with your Hobart nightlife experience. When looking at bars in Hobart, you'll quickly find that the city is filled with gourmet options that provide classic cocktails and tasting sessions.

Hobart has an excellent pub, bar, and restaurant scene. You can find a pub and bar in Hobart that will service your favourite gin, beer, wine, whisky, or any liquor you prefer. The Tasmanian whisky and liquor industry is world-renowned, and you'll find our whisky has a unique aroma and flavour.

How to choose the right gin?
There are many gins available worldwide, and the best way to try them is by visiting our gin bar in Hobart. Tasmania is often called the home of gin and whisky in Australia. Hobart gin is fresh and uses the unique climate and local botanical blend.

As you visit our gin bar, you can choose from our selection of exclusive Forty Spotted gin or one of the many other world-class and delicious gins we have on offer. Our staff can suggest the best gin for you based on your flavour preferences.

What is the proper way to drink gin?
Gin can be enjoyed neat, but most people will drink it mixed into a cocktail. The world's favourite gin cocktail is the gin and tonic. If you wish to explore the purity and sublime flavour of Tasmanian gin, you can sample it neat and see how other flavours can be changed or improved when added to a sweet or classic cocktail.

Gin makes for an excellent gift, and you can buy a bottle in our gin bar in Hobart or purchase it online later. After you visit our gin bar, you can visit our whisky bar or any other bars in Hobart.