Glenfarclas 28 Year Single Cask Scotch Whisky Release
Whisky 700ml
Glenfarclas, one of the most celebrated whisky distilleries on the planet. Family owned and operated for five generations, tradition is something that runs through their blood. The direct fire stills impart a rich and recognisable flavour on this spirit, while also being matured in the finest Spanish Oloroso casks, creating a moment of true indulgence.
This bottling celebrates the friendship of Bill Lark and John Grant, having been distilled in 1992, the birth year of Lark, then left to mature and blossom through the decades.
Tasting Notes
Nose
Dried fruit and nut evolve in a complex sherried malt, with subtle oak tannin and spices
Palate
A creamy arrival of marzipan followed by dark chocolate and brandy
Finish
Light oak spice lingers with a delightful hint of chocolate coated coffee beans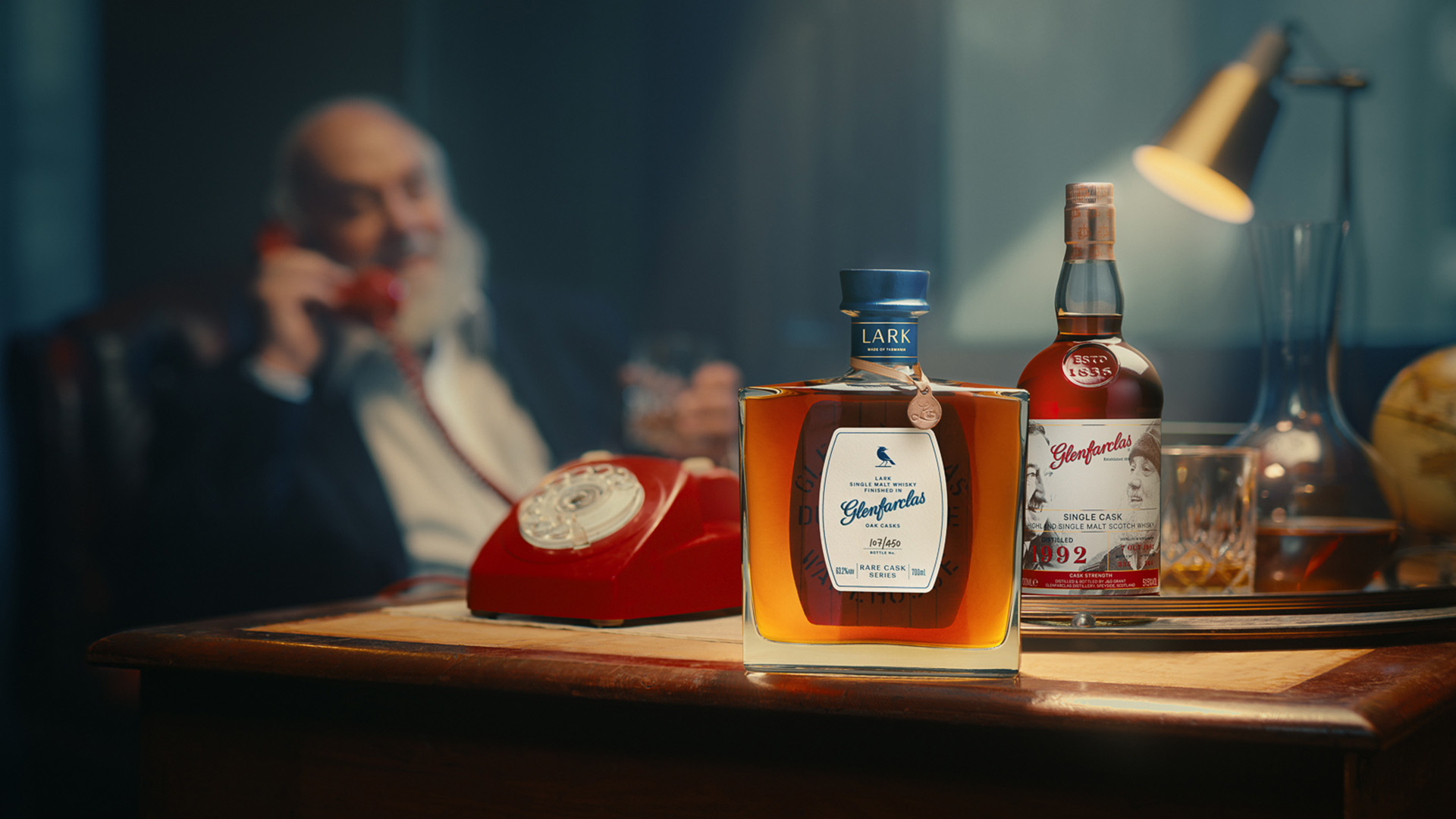 From Scotland to Tasmania.
A piece of history, celebrating a lifelong friendship between John Grant and Bill Lark. It was a phone call that shaped the Australian whisky industry, and helped perfect Lark's award winning whisky, 30 years on. Lark Rare Cask Glenfarclas, a Tasmanian Single Malt, finished to perfection in Glenfarclas casks, alongside a rich 1992 Glenfarclas Single Cask, Highland Malt Scotch Whisky.