Venture into a new world of whisky
COMPLETE SERIES
Venture into a new world of whisky
COMPLETE SERIES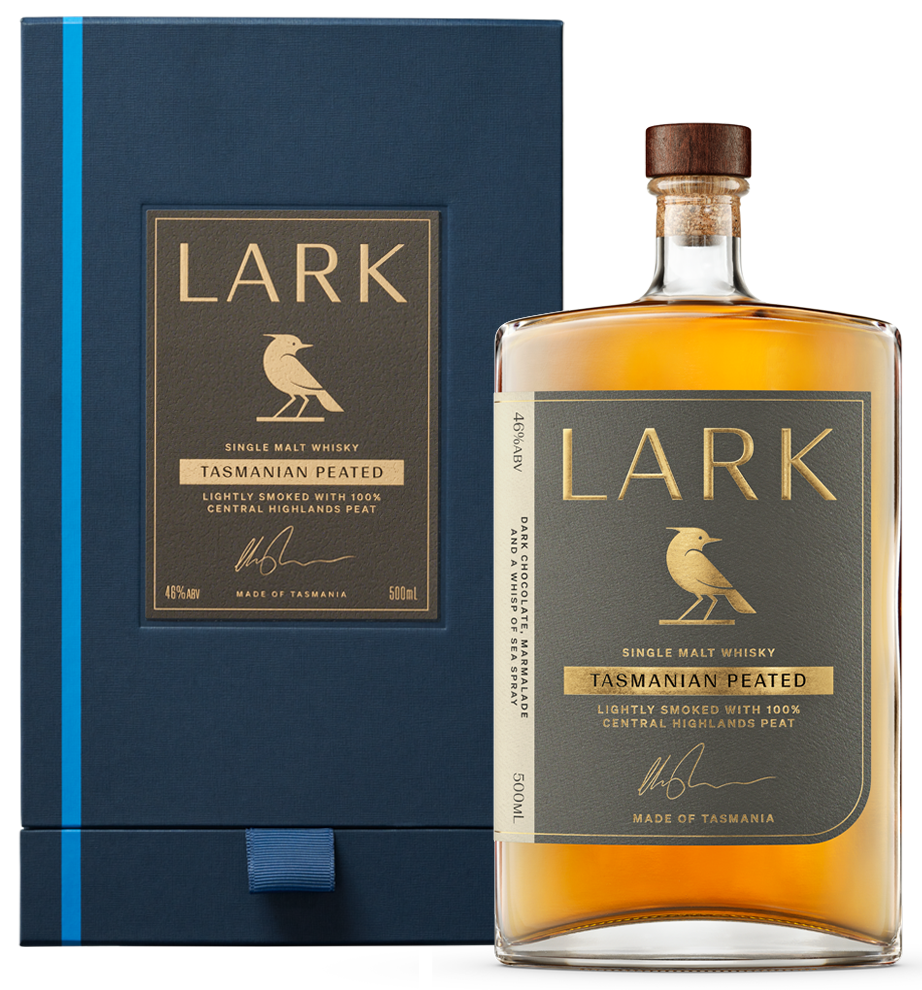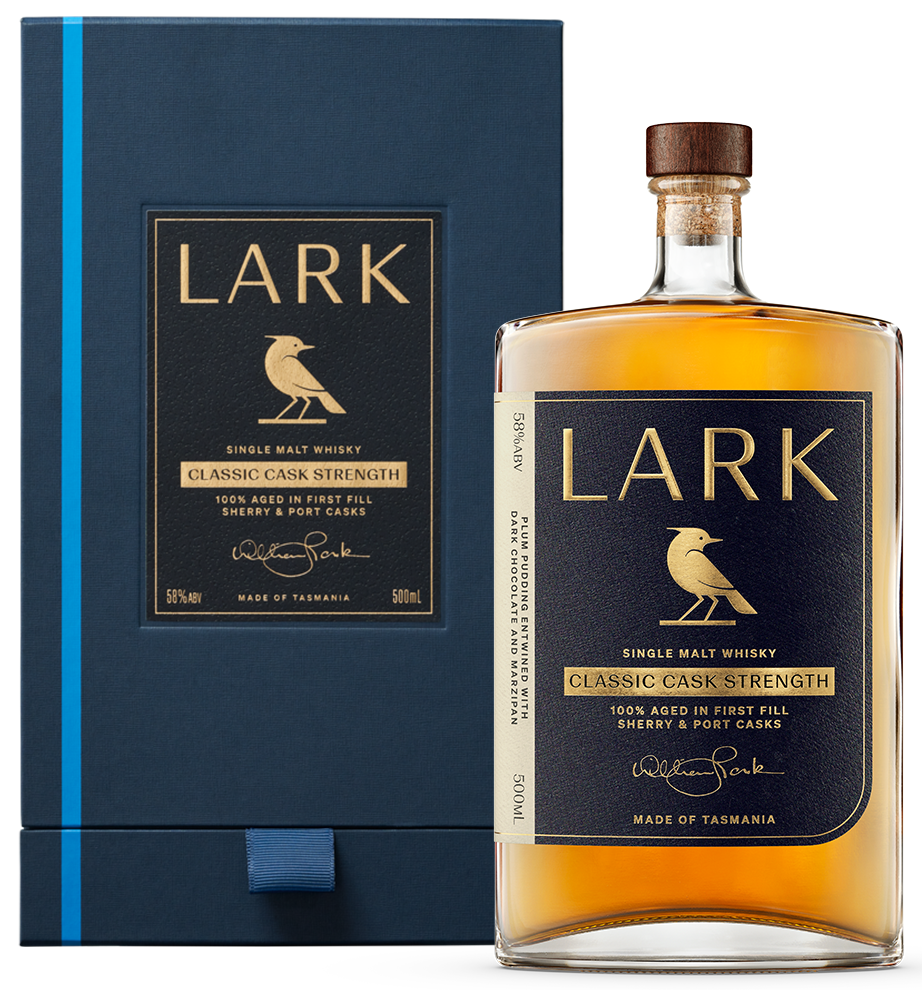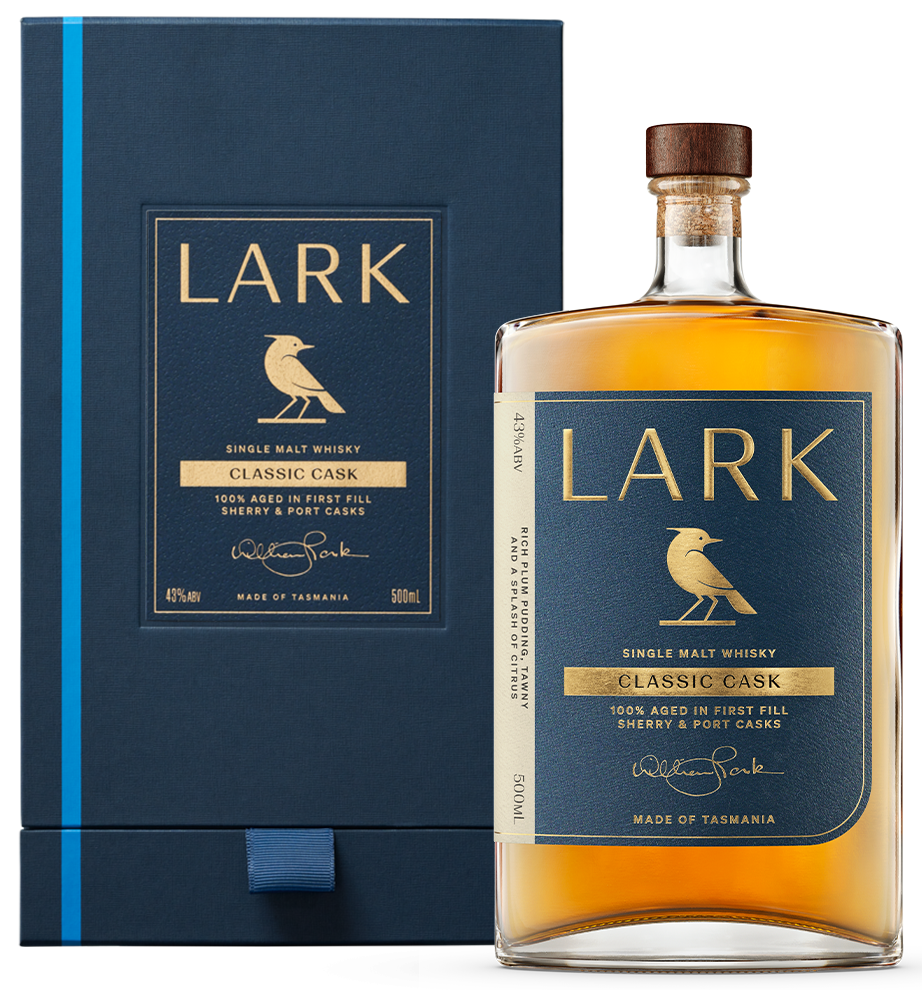 LARK Signature Collection Pack
A meeting of the pure Tasmanian environment & experimental character of its creators.
A collection that brings to life our founders' ongoing quest to craft whisky that not only reflects the beauty of the Tasmanian landscape, but dares to pioneer a new path in pursuit of greatness.
SHIPPING INFORMATION
1-2 DAY EXPRESS DELIVERY
Complimentary express shipping on all orders over $150
$12 express shipping under $150

Orders are sent express via Australa post, with full insurance. All orders are shipped same day when ordered before 12pm Monday - Friday. Orders placed over the weekend will be shipped Monday morning.

Proof of age and signature are required.
If sending goods to your place of work (or a business) please be sure to include the business name and level.
For metro delivery, we suggest allowing 1-2 business days for your order to arrive.
For delivery outside of metro areas, we suggest allowing up to 5 business days for your order to arrive. ‍For rural areas, please allow a little extra time. If your order is urgent, please let us know so we can do our best to meet your requirements.
DIGITAL GIFT CARDS
All Gift Cards are immediately sent to the recipient electronically upon order confirmation. If you would like to send the Gift Card to the recipient directly, simply add their email and contact details when checking out.

If you would like to print the gift card out yourself to gift, simply send the Gift Card to yourself and you will be able to print out the voucher.
Share
Share whisky with somone you know.
The Lark Signature Collection
Venture into a new world of whisky
Welcome to The LARK Side. This is the new world of whisky. A meeting of the pure Tasmanian environment and experimental character of its creators.

Each Signature whisky within this pack has it's own place and story.



PEATED - 46% ABV

A taste of the Tasmanian spirit. ​ A delicately smoky dram to ignite the senses. ​ Embark on a journey through the rugged depths of Tasmania, where enticing hints of woodsmoke dance on beautifully pristine air. This special single malt starts where our Central Highlands peat bog and the wild landscape meet. ​ ​

A wonderfully warming drop for the bold palate, where earthy peat and delicate florals transport you to the untamed.​ ​ Enjoy neat by the crackle of a roaring fire, or elevate your favourite cocktail with a delicate touch of smoke.



REBELLION - 44% ABV

Raise a glass to the rebel within.​ A Chinotto-kissed single malt embracing the madness in the method.​ ​ Rebellion is in our blood. Inspired by the pioneering spirit of Tasmania, where risk is in the water, this special drop comes alive in experimental Chinotto seasoned casks.​ ​

Born from boundless imagination and an embrace of the unknown, this distinctive sun-kissed single malt dances with candied citrus, a balance of malt flavour fired up with a bittersweet edge.​ ​ Vivacious and bright, it's best enjoyed neat or over ice. Follow your curiosity into uncharted whisky territory, where cocktails are encouraged, and conventions are there to be challenged.​



CLASSIC CASK - 43% ABV

Born from rebellion and revelry, Classic Cask learned the rules, and broke them. This is where it started, it's approachable, with a complex edge. This award-winning bottle in The LARK Signature Collection is signed by Founder Bill Lark, representing his mark on the new world of whisky.

Brewed by hand and distilled with the intention of producing a heavy and viscous palate structure. Double-distilled and aged in a considered selection of small casks. For the connoisseur, the collector and the just curious, at any stage of your journey into the whisky world, Classic Cask is enjoyed by all. The benchmark of LARK single malt.



CASK STRENGTH - 58% ABV

Venture into the new frontier with a taste of something bolder. A wild and distinctive reflection of the Tasmanian landscape and the pioneering spirit of our makers. Cask Strength 58% is shaped and carved by old-style LARK. It's heritage and mastery with a brazen spirit, embracing the triumphs of the old world while marching fearlessly on to the new.

A single malt with a strong port cask influence, giving rise to bold flavours of dried fruit and butterscotch, illuminated by sweet notes of Tasmanian highland peat. Let the depth of character in this bold single malt come alive with a splash of water or over ice.

This award-winning bottle in The LARK Signature Collection is signed by Founder Bill Lark, representing his mark on the new world of whisky. Best enjoyed by anyone, any way they like.
Products similar to Signature Collector's Pack
Other Recommendations