Origins Single Malt Whisky
Whisky 500ml
One crisp morning on the banks of Lake Sorell, Bill Lark and father-in-law Max were enjoying a dram of Single Malt Scotch. Bill pondered "This is probably the greatest place in the world to make whisky, so why isn't anyone making it here?". This was the origin of something quite remarkable, The HOUSE of LARK, a Tasmanian legacy was born.
Crafted with the actual water from this very lake, this whisky is a literal representation of the purity of Tasmania.
Orange blossom, caramel, and milk chocolate on the nose, a palate of lemon curd, apricots, and cream, with a finish rich in buttery hazelnut and fruit mince pie.
Tasting Notes
Nose
Orange blossoms interweave with caramel, milk chocolate and pomegranate.
Palate
Lemon curd and apricots and cream, transition into syrup dumplings and dates.
Finish
Buttery hazelnut and fruit mince pies appear, making the event an experience to truly savour and enjoy.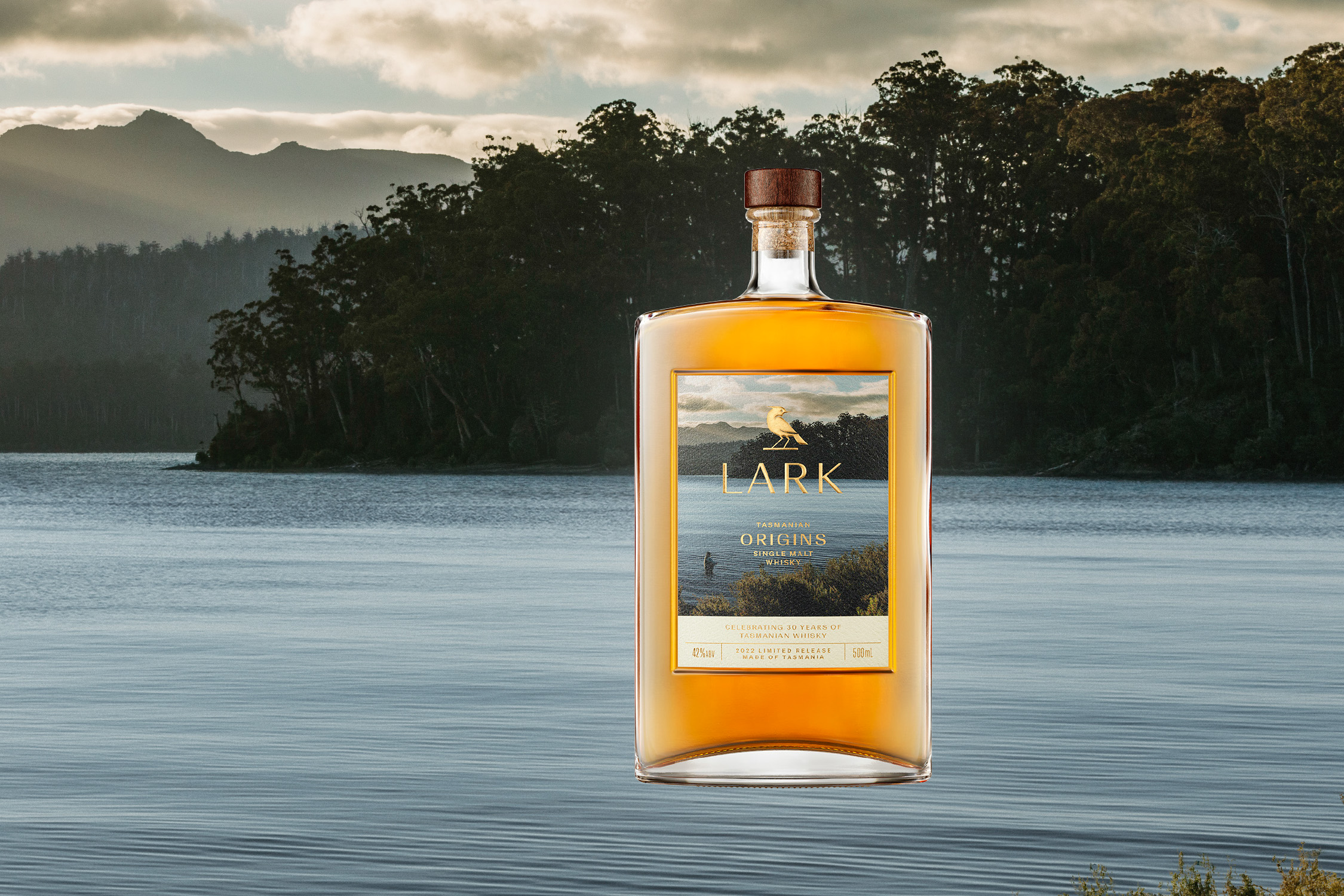 A Drop of Tasmania
The Origins of Lark Whisky, created from the pure lakes of Tasmania.