Rum Cask III Release
Whisky 500ml
$279.99
Our third Rum Cask release sees the triumphant return of a now classic Lark finish - a spectacular joining of single malt whisky and our very own unique Tasmanian rum.

Also available in 100ml
Tasting Notes
Nose
Full and sweet. Golden syrup, stewed apple, cloves, and almond nougat.
Palate
Wonderfully lifted, warm, and slightly resinous. Dark toffee, candied citrus, and nutty dry oak
Finish
Gunpowder, tobacco, and treacle. The Rum really comes into it's own on the finish and invokes romantic musings of the Wild West.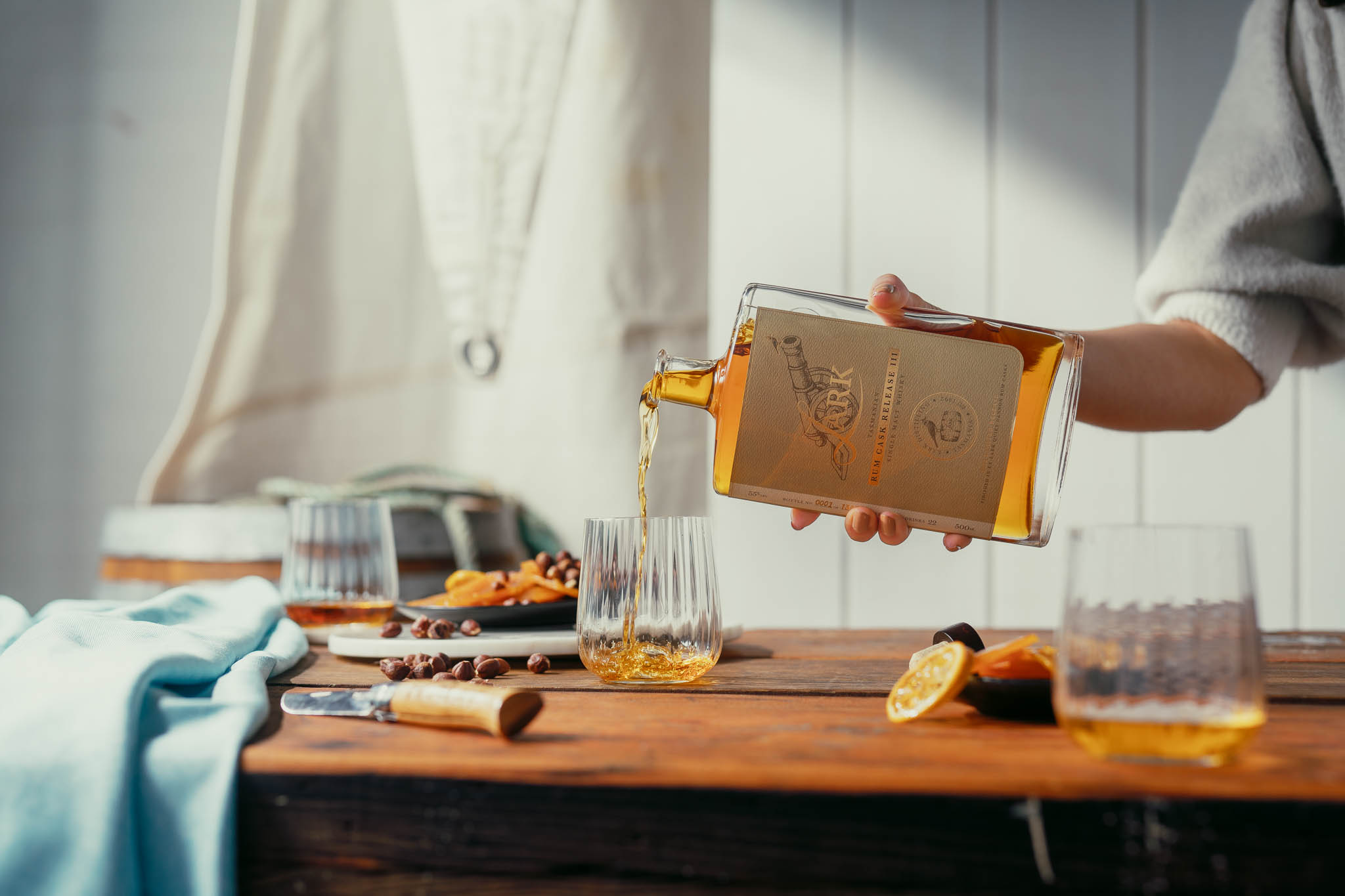 A Wild Single Malt
Sweet, decadent rum casks were the perfect canvas for this single malt whisky.
We hand selected ten richly fortified first and second fill sherry casks from our Bothwell Distillery, then finished them in our own ex-Quiet Canon Rum casks. The result is a wonderfully lifted and treacly single malt with notes of dark toffee, nutty oak and candied citrus, invoking romantic musings of the Wild West.