WHISKMAS COCKTAILS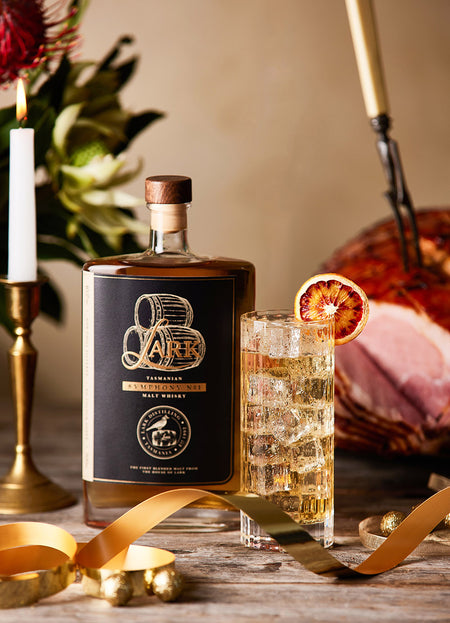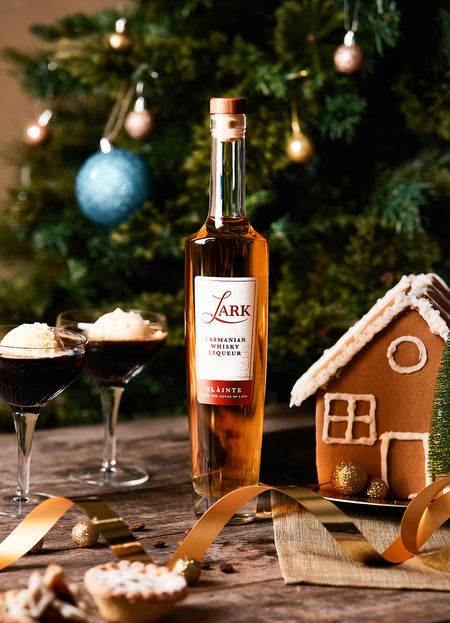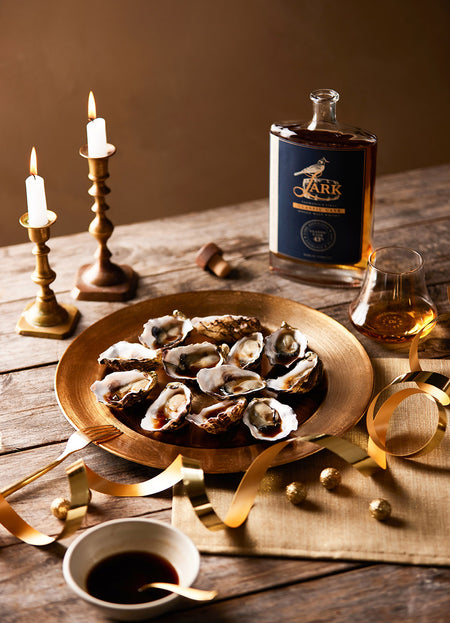 Recipes for the festive season
To mix the Spirit of Whiskmas throughout the festive season, LARK looked to the Campbell Nicol, Head Bartender of The Still Whisky & Cocktail Bar in Hobart to serve up two signature, whisky-infused cocktail ideas which are sure to impress at your next rooftop soirée or as a Christmas dinner aperitif
A refreshing summer cocktail
LARK CHRISTMAS HIGH BALL
A fresh and uplifting combination of LARK Symphony No. 1, fresh apple juice and soda water garnished with grated nutmeg.

150ml Fresh Tassie Apple Juice
45ml LARK Symphony No.1
10ml Soda water

Use a cocktail shaker or blender to whip the fresh apple juice until light and fluffy. Fill a tall glass with ice and fill it with whisky and whipped apple juice. Add a splash of soda and garnish with some grated nutmeg.
LARK CHRISTMAS OLD FASHIONED
A deep and aromatic combination of LARK Christmas Cask, tawny port and golden syrup, stirred and served over ice with Christmas shortbread on top.

60ml LARK Christmas Cask
20ml Seppeltsfield tawny port
1 spoonful golden syrup

Stir these ingredients on ice until well combined. Strain into a rocks glass with a large block of ice. Garnish with a small piece of Christmas shortbread.
LARK AFFOGATO
A dessert or a drink? Whatever your belief, we believe an affogato is the perfect Christmas table addition - a great way to enjoy a dessert, coffee, and an after-dinner drink all in one.

15ml of Slainte, LARK's Tasmanian Whisky Liqueur
1 shot hot espresso coffee
1-2 scoops of Van Diemen's

Land Creamery Pepperberry and Leatherwood ice cream or a vanilla bean variety you have on hand. Optional garnish: Shavings of Dark Chocolate, sprinkle of nutmeg

Brew a fresh espresso coffee for each serve.
Place 1-2 scoops of ice cream into a wide dessert glass or petite bowl and pour over the shot of espresso. Pour LARK Tasmanian Whisky Liqueur over the ice cream and top with a shaving of dark chocolate or sprinkle of nutmeg.
Ready to make some delicious cocktails?
Elevate your cocktails with these